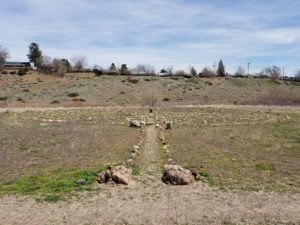 Sometimes the path we find ourselves on isn't the path we chose.   Then we find ourselves on a different kind of journey.
It has been a little over a year since I have "published" anything on my blog. This is because I suddenly find myself on new ground. And that has taken some getting used to.
My journey into blogging about travel evolved from a couple of things: First, I love telling stories.  I always have, even when I was too young to write, and not old enough to have many experiences. Second, I have come to believe that our stories and myths are how we connect to each other and to the the the universe to which we belong. Third, I love to travel and explore. Finally, I had a situation with my health that provided an opportunity for me to travel and write. This gave me a platform to see if I really liked travel and writing, Now, two years later, here is the result of that experiment: To focus on my blog and videos, and how my life changed course really, really dramatically.
When the Universe has Other Plans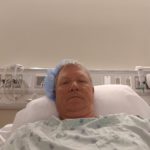 A couple of years ago I had settled into a nice little rut.  I told myself I was surrounded by people who I loved and loved me. That my needs were met, and my future bright. Things actually were far from perfect, but they seemed tolerable. Life, though, has a way of letting us know when things are not right and I am no exception to that rule.
Over a long period of time I had developed un-diagnosed tumors in my middle ears. This dramatically affected my hearing, but slowly. Like so many others with hearing loss, I became more and more isolated. My deafness making interacting with others difficult and exhausting. I had also agreed to let my girlfriends extended family move into my mountain home. Plentiful in number and hopelessly entitled, they slowly began to destroyed my house. As this progressed, I became a stranger in my own home, my dog my only ally.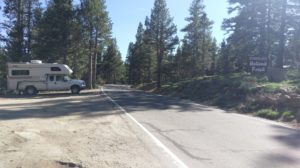 With hindsight, I realize that travel provided relief because of its nature. It was more comfortable to be a stranger in a strange place than vilified at home by those you love. But at the time I was oblivious. It seemed like my problem was the challenge of my hearing loss. I just needed to work harder on myself. But the real problem was that things were not right in my universe and I was refusing to acknowledge it.  Turns out there is more than one kind of deafness.
Boom
Ignoring problems never makes them go away. My difficulties and my inability to do something, or even acknowledging my unraveling life had the astounding effect of blowing up the existence I once knew. This has been a deeply uncomfortable process, but illuminating as well.  For me this last year has been a rich inner journey, and seemingly in-congruent with a travel blog. But it's a journey none-the-less.  And that makes it a story worth telling. (To be continued)