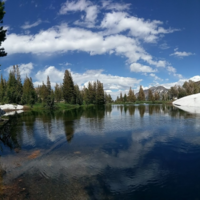 For most of us there is an urge to see new places.
Seeing new places is hardwired into our genes. It is linked to other really great attributes we share; exploration, curiosity, inventiveness and bravery. Seeing new places helps us to find new friends while enjoying new experiences.  These are turned into stories and taken back home to share.
Naturally Nomadic
So wanderlust has much deeper implications. Our ability and need to explore new places, things and people feed a core part of our beings. So when we are able to feed this need we get to share those experiences with our friends and even the strangers we meet on the road. This takes the form of story telling. The process enriches our experiences and deepens our relations with those that we share our discoveries with.
When I discovered the story of Promethius in Great Basin National Park in Eastern Nevada I had an epiphany.  The chance discovery of a story of events that unfolded at 11,000 feet brought me a deeper understanding and established a better connection between me and the landscape.  Google brought me the first clue that there was a story to be discovered there. And it was technology that allowed me to learn more about what had happened.
A Verbal History
Since then I have found that the various places I travel to all have stories to tell. If I take the time to listen, be curious and talk with others, I get an opportunity to learn about and connect to these places through their past, present and future. This process connects me to these places and changes me from a visitor, divorced from my surroundings, to a participant. Learning the stories of a place gives me a greater appreciation of what it means to be alive and moving around on this planet.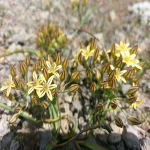 I invite you to join me as I fill in the gaps of the various maps that exist in our heads or on the various sites and applications that seek to connect us through our spatial DNA. For more on how you can contribute to the travelore story map project, follow this link.
I look forward to meeting you, "out there".
Map is Heenan lake by Monitor Pass California