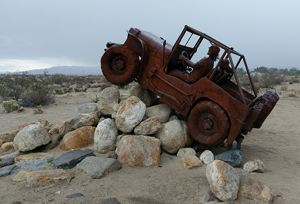 Lets face it, while Marriotts and Motel 6 can be luxurious. They are also homogeneous, expensive and cannot be found in many of the more interesting places to explore. Car camping, meaning to utilize your car as a base can save money and provide better access to many of the amazing places on this planet.
Here are some things to get you going on your car camping adventures.
If you are a backpacker you are in luck, you already know about Backpacking Principles and Equipment. The things that allow you to live comfortably on the trail are the same things that work for car camping.  If you are not a backpacker here are some resources to help you learn.  Purchasing the small, lightweight items that backpackers use will give you a significant advantage when you are using your car as a base of operations. Plus when you have geared up, you will be just a backpack away from becoming a backpacker!
Organize
As your space decreases, organizing your stuff and having a system in place to streamline your travels becomes much more important. Make sure all your gear has it's own designated place. This will make it easier to find what you need quickly. It will also help you to be able to fit everything into your car. Make the most of the space that is available.
Bring your own food and drinks along
Save money and reduce your risk of being stuck in the car with a 'hangry' road trip buddy. Pack your own food and drinks and stick them in a cooler. That way you wont always have to be eating out all of the time. You will also have easily accessible snacks and beverages at the ready.
Map your route
Take time to do a little research and have at least a tentative route in mind. This will help keep your car camping trip on track and on schedule. Invest in a paper map. Cell phones and mapping technology are a great asset for travel they are no substitute for a good old paper map.  Large maps give you a feel for the terrain, and provide insight that a small screen just cant duplicate.  A map and a little research will keep you from getting hopelessly lost. It also ensures that you hit all of the spots that you want to on your trip, (and maybe a few extras).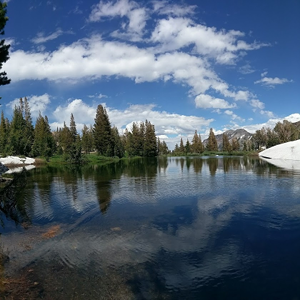 The Seven Principles of Leave No trace
Follow above link to the learn about the seven principles of Leave No trace
Research where you're going to spend your nights
A good car camping excursion requires mapping out your route. You will want to do some research ahead of time to figure out where you will be spending your nights. Mark good locations for sleeping including campgrounds and unimproved areas along the way. If using campgrounds take note of any campground fees and check for availability. Look at who owns the land; is it BLM, USFS, or a state park?
One huge advantage of car camping is that you can overnight very inconspicuously. You can sleep almost anywhere as long as you have a feel for what is safe and appropriate. Remember, no plan might mean you find yourself exhausted and without options at one o'clock in the morning. It is no fun being forced to spend the night at a road side rest on the side of the highway. Bad sleep is almost as bad as no sleep.
Know how to bathe without running water
The true sign of an expert car camper is a person who knows how to bathe without the luxury of a shower, or any running water for that matter. Baby wipes are your friend. Dry shampoo is heaven-sent. And who doesn't love an excuse to rinse off in a river or lake? If you plan to use soap or shampoo outside be sure to use biodegradable products and keep a safe distance from the water source.
Have a place for wet things
This is an important one. Designate a tote or bin that is specifically for wet things. This is a particularly good idea if you are going to be fishing, or spending any time in snow or rain. Having a separate place to put your wet things will help to keep the rest of your stuff dry.
Have an option to store your stuff outside of your vehicle
If you plan on sleeping in your car at all, it might be good to have a method of getting most of your stuff out of the car at night. This allows for more room in the car. There are several options for this: Use totes to organize your gear. That way you can just pull them out and set them beside your car at night. Make sure you have lids for them. You should always carry a tarp, some bungee cords and some parachute cord with you. At night, just lay out the tarp, wrap your stuff in it. Then bungee or tie it to the roof of your car.
Whatever method you go with, being able to move your things out of your car at night gives you lots of extra room.  You can also purchase a rack mounted storage container such as a Yakima ski locker.  The pitfall of that is that the more storage you have, the more stuff you bring, and roof mounted boxes will reduce you mileage some.
Designate a trash bag
Having a trash bag in your car will help to keep your limited space tidy. Be sure to empty your trash bag often.
Bring a geo appropriate book
Find some books that were written in or about the area you are exploring.  Nothing brings a place alive like a written history or the story of a place.
Have a killer soundtrack
This is important, good music makes a road trip. Don't hit the road until you have your jams in order.

Borrego Springs, CA 92004, USA